VAPTECH is a global supplier of products and services for hydropower plants, metal forming industry, biomass processing and automation systems.
VAPTECH has been in business for almost 100 years. During this period the company developed from a small metal-craft workshop into a successful organization offering high-quality products and services in the energy, machinery and environmental technologies industry' sectors.
VAPTECH concentrates its activities within five divisions: Hydro, Metals, Biofuel, Steel structures and Services.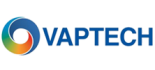 Cannot find what you are looking for?
Send us a request from HERE and we shall do our best to find the machine you need!