Siloma Jsc is a company with more than 40 years of experience in manufacturing and servicing of sawing machines and systems. Here you will find actual information about our products and specifications of our product lines.
In case you need any additional information not found on our site, don't hesitate contact us - we will respond to all of your questions in order to inform you and establish new bussiness relationships.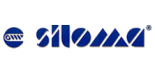 Cannot find what you are looking for?
Send us a request from HERE and we shall do our best to find the machine you need!