Dunarit was established in 1903 as a factory for powders. Nationalized in 1947 it was given the name State Factory Dunarit. From 2005 the company operates as a private corporation.

During the years Dunarit has developed and strengthened its positions as a manufacturer of detonating cords, antitank and antipersonnel mines, artillery and aerial ammunitions.

In parallel with improving on the military products, the company started the development of products for civil use: dentist laboratory equipment, railroad maintenance and repair machines, LPG motor systems, plastic parts and tooling equipment.

Today Dunarit Corp. is recognized by the international market as a company of traditions and valuable experience in the design and manufacture of military and engineering products.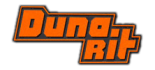 Cannot find what you are looking for?
Send us a request from HERE and we shall do our best to find the machine you need!